Children's day in the Technopark: we meet autumn with a good mood!
28.08.2017
The children of employees of resident company held the last days of summer with a smile and gifts in the Technopark "Idea".
"Sovcombank" once again showed concern for employees and their children, who last Friday drew, competed in speed and sought answers to the riddles of animators.
"The children's holiday has become a tradition and is held for the second year. We want to introduce the children of the employees to the place of work of their parents, to tell what they are doing. Besides, the holiday is an opportunity to give children a charge of cheerfulness, fun and good mood!" - said Sergey Akhmetzyanov, the head of the remote operational support department of PJSC "Sovcombank".
Guests of the children's holiday were also robots transformers, who invited the children to the Center for Design and Robotics, working in the Technopark "Idea".
For the new school year, the center announces the recruitment of children aged 7 to 14 years for robotics classes based on LEGO Mindstorms Education EV3 kits.
In the process of learning, children get knowledge of the techniques that are used in the modern world of science, design and construction. Students of the center develop, assemble and program fully functional robot models. They learn to behave like young scientists, conducting simple studies, calculating and measuring the behavior of the collected devices, recording and presenting their results. Their achievements are demonstrated at various robotic festivals.
More information about the entry to the Design and Robotics Center at tel. 570-68-50 (ext. 9749), e-mail: romanova@tpidea.ru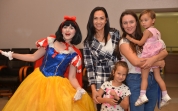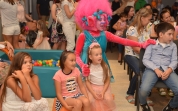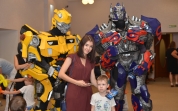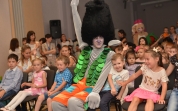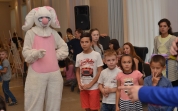 EVENTS CALENDAR