Our History
Closed Joint-Stock Company "Innovation and Production Technopark "Idea" started its activity on February 5th, 2004. Technopark "Idea" was established in accordance with the Decision of the Government of the Republic of Tatarstan (Resolution of the Cabinet of Ministers of the Republic of Tatarstan, No. 640 dated November 12th, 2002) and registered on December 11th, 2002. Technopark "Idea" is a commercial entity and builds cooperation with its partners on this basis unlike many similar organizations of the Russian Federation.
Technopark "Idea" is an infrastructural, investment, socially-oriented project. Domestic and foreign experts consider it to be a pioneer in the Russian Federation that encouraged the creation of Technoparks and business incubators in other regions of Russia.
Advanced infrastructure and availability of premises for business development enables to provide a full range of services for small innovative enterprises which are located in the territory of Innovation Technopark "Idea".
The purpose of Technopark "Idea" creation
Making a commercialization system of the high technology ideas.
Commercialization means a demand of workings out by the market. Technopark provides companies of necessary support at all stages of an innovative cycle of the project, promoting carrying out of design, developmental and scientifically-prospecting works. Technopark realizes the cooperation between developers, industrial sector and investors.
Technopark urged to promote improvement of investment climate of Republic Tatarstan, the increase of business activity, development of the high technology manufacture, expansion of export possibilities RT.
The Mission of the Technopark
Promotion of the innovative development of the Republic of Tatarstan, providing opportunities for growth in the human capital and promotion of business value through the provision of its services, infrastructure and partners network to the creative teams for the innovative companies creation and development, increase of innovation activity and investment attractiveness of the region.
Technopark "Idea" today:
Business processes of the Technopark correspond to the European Quality Standard and it is a full member of the European Business and Innovation Center Network (EBN).
About 8500 jobs were created on the Technopark's premises.

Over 550 companies have had an opportunity to reside on the Technopark's premises.

The average age of the employees of the Technopark "Idea" resident companies is 30.

Annually, the Technopark transfers up to 400 mln. roubles through the Unified Social Tax and Tax on Individual Person's Income to the budget of Tatarstan. to the Republican budget.

In 2010 Technopark fully reimbursed the Republic of Tatarstan for the invested funds.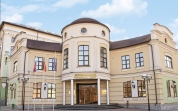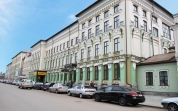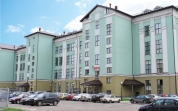 EVENTS CALENDAR