Technopark "Idea" is a member of EBN and an accredited Business Innovation Centre since 2009, passing a two-stage audit of the European Network experts.
According to the audit results of Technopark "Idea" for 2016, experts of the European Business and Innovation Centre Network once again confirmed its compliance with the EBN Quality Standards, as evidenced by a certificate "EC-BIC Licence".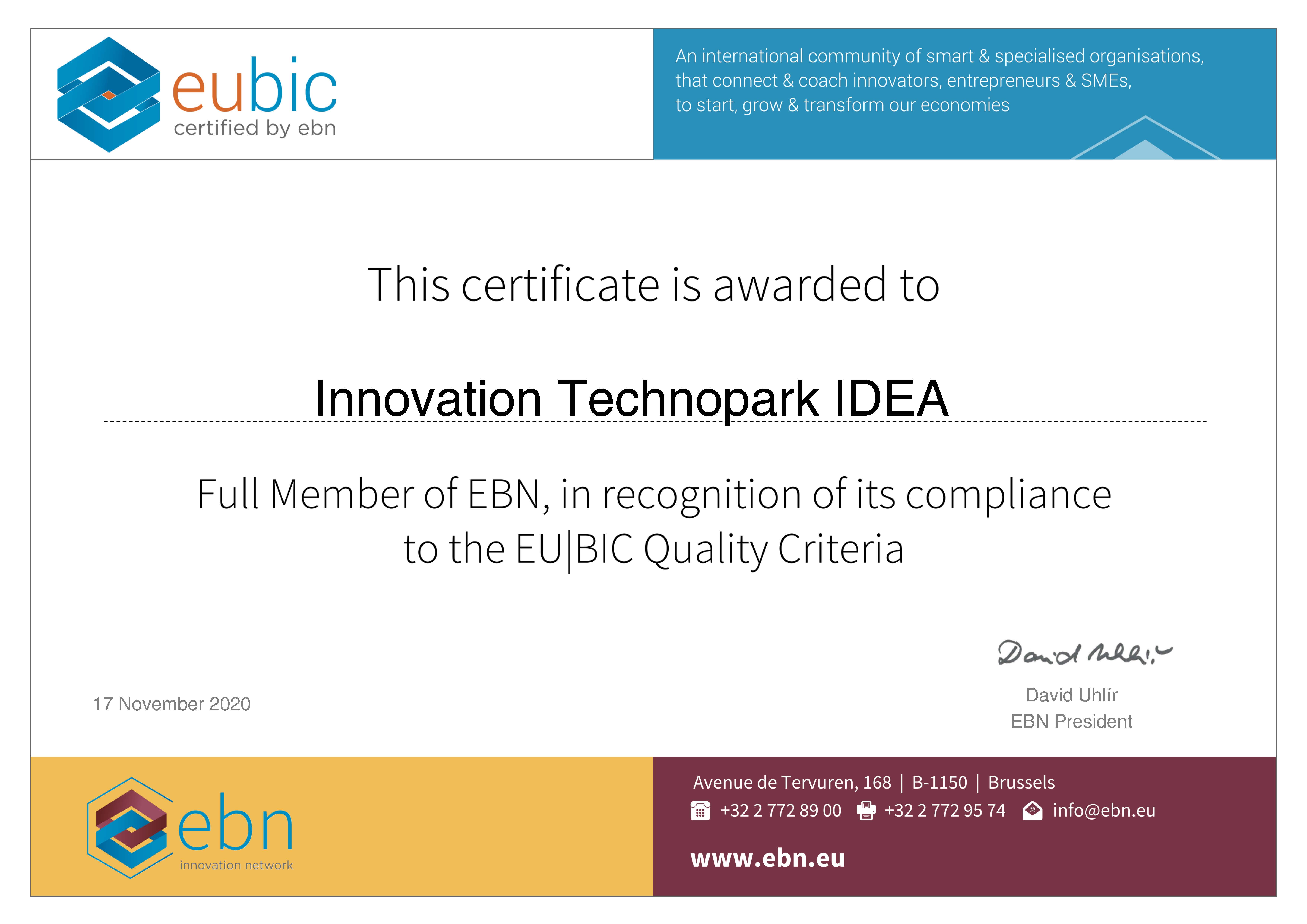 To ensure high performance, the created infrastructure requires a constant evaluation of its key indicators. The performance indicators of CJSC "Innovation and Production Technopark "Idea" have been defined based on the existing experience of the European BIC Network and also as a result of the collaboration with the Ministry of Economy of the Republic of Tatarstan. These indicators were introduced in the system of balanced performance indicators of the Technopark and in 2019 showed the following picture:
INDICATORS (EC-BIC STANDARD)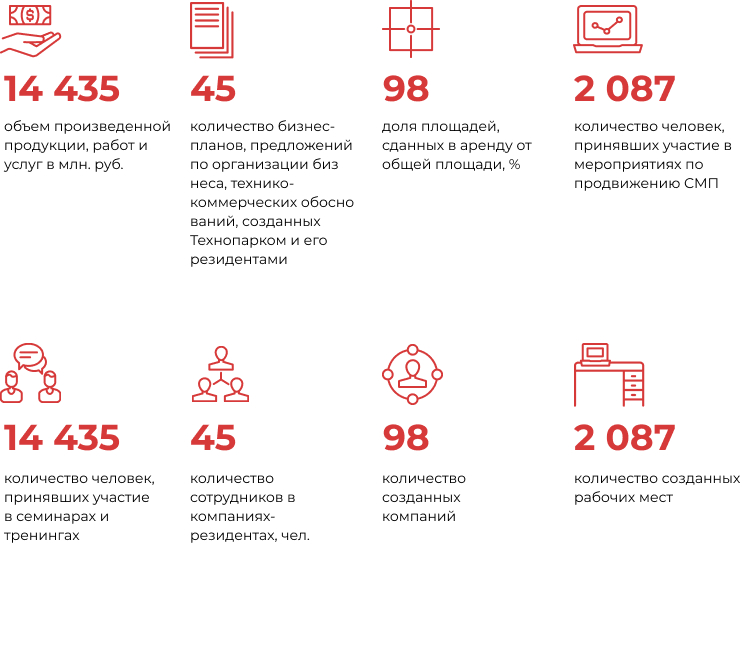 One of the most important indicators is the number of jobs created. This criterion indicates not only social significance of the innovation infrastructure but also the budgetary efficiency. Since 2009, Technopark "Idea" has started monitoring and comparison of the average salary of resident companies with the average republican salary. The results show that the average salary in Technopark is consistently higher that the average republican salary.
AVERAGE WAGE OF EMPLOYEES OF RESIDENT COMPANIES IDEA TECHNOPARK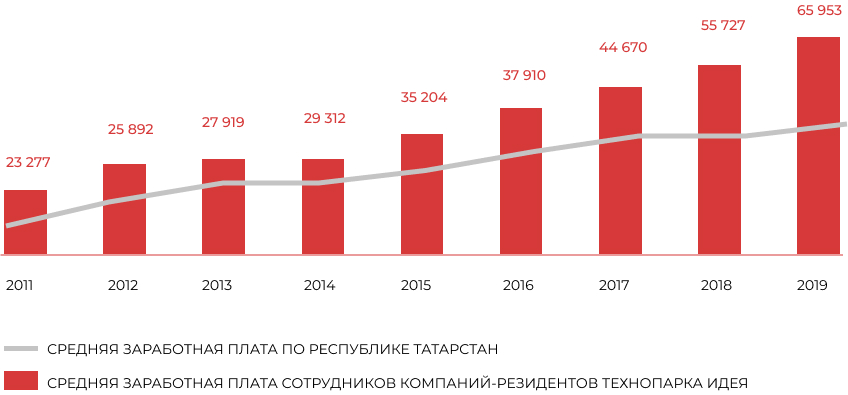 Furthermore, annually Technopark "Idea" transfers about 50 million dollars in the form of Unified Social Tax and Personal Income Tax to the republican budget.
The performance efficiency of Technopark "Idea" made it possible to stand next to the best practices of European Business & Innovation Centre Network and reveal similarities in many aspects, reflecting the performance efficiency of the innovative infrastructure.
The comparison of performance indicators with the EBN benchmark indicators showed that the performance of Technopark "Idea" is significantly higher than the average performance indicators of the best innovation centres of the European Business & Innovation Centre Network.
It is noteworthy that 85% of the budget of the European Innovation Centres consists of financing from different budgets, including the EU budget. Technopark "Idea" stopped using any budgetary funds in its operating activities since April 2007, and from 2010 Technopark came to self-sufficiency.
Technopark "Idea" is not engaged in profit-making, all of the revenue is allocated to the maintenance of the existing infrastructure and the creation of favorable conditions for small business innovation.