Developments of the company "Eidos" was studied by the Akim of Almaty region of Kazakhstan Amandyk Batalov
08.08.2018
The products and services of Technopark "Idea" residents traditionally attract the attention of delegates from around the world. Today, a delegation from Kazakhstan, led by Akim of Almaty region Amandyk Batalov, paid a working visit to the Technopark.
The guests got acquainted with all the stages of creating robots: from development to assembly and application in practice.
Recall that the history of "Eidos" began in 2009 in the Technopark "Idea" with the development and production of robotic simulators. To date, the company has left the project, and the startup has developed to a group of companies consisting of four successful and modern organizations.
The turnover of companies in 2017 amounted to 250 million rubles.
The main activity of Technopark resident is the production and development of medical simulators. In total there are 5 companies in the world working in this direction. But one of the oldest medical universities in Japan - the University of Juntendo (Juntendo) is equipped by the simulated equipment developed by Kazan citizens. In October 2016, LLC "Eidos-Medicine" received gratitude from the University of Juntendo in connection with the successful passage of the University accreditation of the Joint Commission International (the international "gold" standard in the field of quality and safety for medical institutions), largely due to the use of developments and equipment of LLC "Eidos-Medicine" in the creation of the University simulation center. Already by 2017, enterprising entrepreneurs have organized the production of more than 20 types of medical simulators, which are supplied to the markets of Europe, Asia, the USA, South America and the CIS countries. During the meeting, Lenar Valeev asked for support when the product enters the markets of the Middle East, where the promotion approach is closely linked with the state.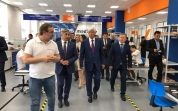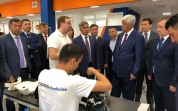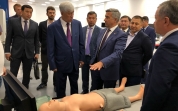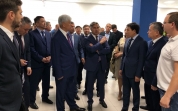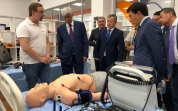 EVENTS CALENDAR