A delegation of Norinco has visited Technopark "Idea"
30.10.2017
Today the delegation of the Chinese state corporation Norinco (China Northern Industrial Corporation) has arrived in Kazan with a three-day working visit.
To discuss cooperation issues, the guests came to the Technopark "Idea". Deputy Minister of Industry and Trade of the Republic of Tatarstan Ildar Mingaleev, representing the industrial potential of the republic, and Sergey Yushko, Acting Rector of the Kazan National Research Technological University, spoke about the university's interaction with innovative enterprises and training of personnel, also take part in the meeting.
Within the framework of the visit, Evgeniy Malikov, the Head of the External Relations and PR Department of Technopark, introduced Norinco representatives to the innovative infrastructure and activities of the Nanotechnology Center of the Republic of Tatarstan. Note that Technopark "Idea" was one of the first objects visited by guests. Within two days they will also visit Technopolis "Himgrad" and laboratory of the Kazan National Research Technological University.
For reference:
Norinco is a Chinese state corporation that produces cars (trucks, cars and motorcycles), equipment, machinery, optical electronics, geological exploration equipment, chemical products, light industry goods, explosives, weapons, uniforms, etc. In addition, the company is engaged in civil projects in the construction industry in China and abroad.
The corporation specializes in the production and export of defense products, part of its samples are represented by the production of copies of Soviet equipment and weapons. The company produces sophisticated military equipment, including multiple launch systems, amphibious vehicles, anti-missile systems, air defense systems, night vision equipment, information systems, highly effective suppression systems, aerial bombs, weapons for anti-terrorist operations, small arms and sports weapons.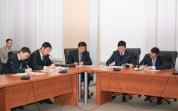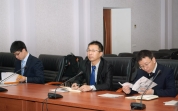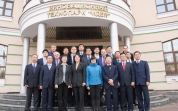 EVENTS CALENDAR