Topical issues of pharmaceutics are discussed in Kazan
28.08.2018
From 27 to 29 August 2018, the capital of Tatarstan became a center for discussion of the most topical issues of the Russian pharmaceutical market within the III All-Russian GMP-conference. Over three days, the event will be attended by more than 1,000 participants, 20 foreign delegations, in particular, representatives of Japan, Canada, Europe, BRICS countries.
World-class experts in the framework of master classes, panel discussions, and plenary sessions share their experience with colleagues in the field of declared topics. The participants of the conference discuss a variety of issues: from the interaction of the Russian pharmaceutical market with the international community to the measures of state regulation, etc.
Today, CEO of Technopark "Idea" Oleg Ibragimov has spoken on the site "The Republic of Tatarstan is an investment-attractive region for the pharmaceutical industry". He told about the experience of the Technopark on preparing the necessary infrastructure for creating pharmaceutical production on the example of a plant "Nanopharma Development". Note that the plant "Nanopharma Development" is located on the territory of Technopolis "Himgrad" and was created by Technopark "Idea" together with "Izvarino Farma" LLC with the participation of Ferring Pharmaceuticals in the framework of the project of establishment of Nanotechnology Center. "Nanopharma Development" produces drugs for the treatment of cancer, drugs used in transplantation, as well as diseases associated with HIV infection.
Also in his speech, Oleg Ibragimov noted the personnel shortage in the pharmaceutical industry and proposed to solve this issue together with universities of the Republic of Tatarstan.
Deputy Minister of Health of the Republic of Tatarstan Farida Yarkaeva told about the pharmaceutical industry in general at the plenary session. The presentation on cooperation with investors and potential partners was conducted by the Head of Tatarstan Investment Development Agency Taliya Minnulina. The session was moderated by Deputy Prime Minister-Minister of Industry and Trade of the Republic of Tatarstan Albert Karimov.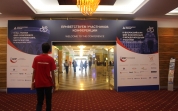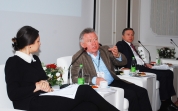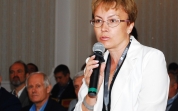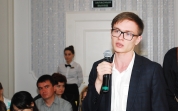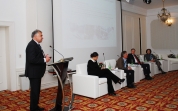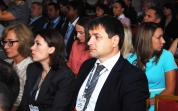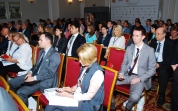 EVENTS CALENDAR