A resident of Technopark "Idea" plans cooperation with Tashkent region of Uzbekistan
05.09.2018
Today Akim of the Tashkent region Gulomzhon Ibragimov is on a working visit to Tatarstan. During the visit he also visited Technopark "Idea", where he got acquainted with the activities of Technopark and its residents. The guest was accompanied by Deputy Prime Minister - Minister of Industry and Trade of the Republic of Tatarstan Albert Karimov.
CEO of Technopark "Idea" Oleg Ibragimov told about the main directions of Technopark's activity and also presented the work of the Nanocentre.
The delegation of the Tashkent region also got acquainted with the activities of the company "Eidos" – the resident of "Idea" – in cooperation with which it is planned to create a joint venture (the creation of an assembly production of medical robots simulators for the needs of the medical industry of Uzbekistan in the Tashkent region).
It should be noted that earlier Gulomzhon Ibragimov met with the President of the Republic of Tatarstan Rustam Minnikhanov. During the meeting, they discussed further steps to strengthen cooperation and implementation of projects in various areas. So, the issues of creating a branch of the Tatarstan Technopolis "Himgrad" on the territory of the Tashkent region were discussed. According to Rustam Minnikhanov, the main task here is to find potential resident companies and open production facilities. One of the sites in the Tashkent region has the necessary infrastructure and a special tax regime.
One promising area is cooperation with "Eidos".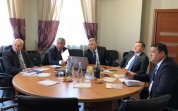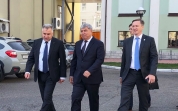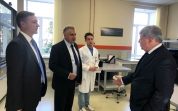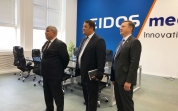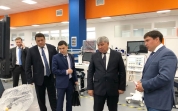 EVENTS CALENDAR