The First Vice Prime of Kazakhstan Askar Mamin has visited Technopark "Idea"
26.10.2018
Today the First Vice Prime of Kazakhstan Askar Mamin has visited Technopark "Idea". The delegation, accompanied by the Deputy Prime Minister of the Republic of Tatarstan – the Chief of Staff of the Office of the Cabinet of Ministers of RT Shamil Gafarov, has studied the activities of the Nanotechnology Center and resident companies.
During the visit in Tatarstan, Askar Mamin took part in the work of the Intergovernmental Commission on Cooperation between the Russian Federation and the Republic of Kazakhstan. The meeting with the participation of the First Deputy Prime Minister of Russia, Finance Minister Anton Siluanov and President of the Republic of Tatarstan Rustam Minnikhanov was held in Kazan City Hall.
Opening the meeting, Anton Siluanov noted that Tatarstan is one of the leading subjects of Russia in terms of creating a favorable investment climate. "The republic demonstrates high growth rates of gross product, which is 2 times higher than the national average. Rustam Nurgalievich pays great attention to the development of entrepreneurship, - said the First Deputy Prime Minister of Russia. - We are grateful to the leadership of the republic for the hospitality and assistance in organizing the meeting of the Intergovernmental Commission".
Anton Siluanov stressed that Kazakhstan is one of the main trading partners for Russia. The volume of mutual trade is growing: for the period from January to July, the turnover increased by 23%. The growth of exports to Kazakhstan amounted to 9%, and the volume of imports increased by 10%.
During the meeting of the Intergovernmental Commission, further steps were outlined in strengthening Russian-Kazakhstan cooperation in the fields of industry, transport, agriculture, science and education.
In conclusion, a number of cooperation documents were signed. In particular, Rustam Minnikhanov and Askar Mamin signed an Action Plan for the implementation of the Agreement between the Government of the Republic of Tatarstan and the Government of Kazakhstan on principles of trade, economic, scientific, technical and cultural cooperation.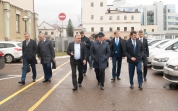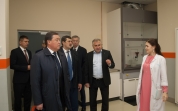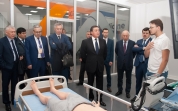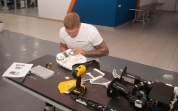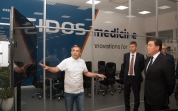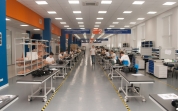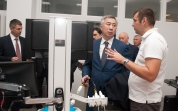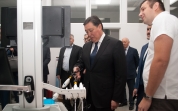 EVENTS CALENDAR