Delegation of Technopark "Idea" participates in the conference in Anapa
14.03.2019
On March 14, 2019 the first scientific and practical conference on computer science and computing technology started in the Technopolis "ERA". The conference is attended by representatives of innovative sectors of the economy and industry, research workers of the Ministry of Defense of the Russian Federation, the military, and others. Among the participants of the conference are the delegation of the Technopark "Idea" headed by CEO Oleg Ibragimov and rector of Kazan National Research Technological University Sergey Yushko, who presented activities of the regional branch of the Foundation for Assistance to Innovation.
Sergey Yushko said that over the 25 years of activity, the Foundation for Assistance to Innovation has reviewed more than 200,000 applications from all regions of Russia, has financed more than 32,000 knowledge-intensive projects. Thanks to the support of the Foundation, more than 6,500 startups have been created. Regional representatives of the Fund are actively working in 72 regions of the Russian Federation, including in the Republic of Tatarstan. In total, 1,150 Tatarstan projects totaling 1,866 million rubles were supported during the interaction (from 1994 to 2019) with the Foundation.
It should be noted that the conference also presents methods, models and algorithms for computer processing of textual information and images in military affairs, as well as promising area for the development of mathematical, software and technical support of automated control systems for military purposes.
At the end of the conference it is planned to publish a collection of articles.
For reference:
The military innovation policy "ERA" was created in accordance with the Strategy for the Innovative Development of the Russian Federation for the period up to 2020.
The idea of creating the Technopolis is to organize on its basis fundamental and applied scientific research that is relevant for the Armed Forces of the Russian Federation, which will actively introduce advanced, promising and breakthrough technologies that contribute to strengthening the defense capability of the Russian Federation and ensure the rapid development of military systems.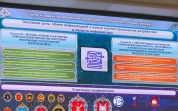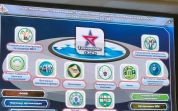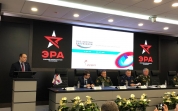 EVENTS CALENDAR